Last week Bruce decided we had to install a new Orbit Wi-Fi Irrigation controller at home. This surprised me because the one we had was working fine. I was curious to find out what all the fuss was about.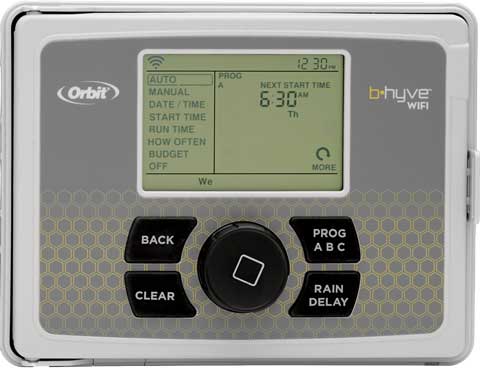 So what's the big deal with this controller? Well once you have connected it to your WiFi and set it up, you can operate it from anywhere with your phone!!!! Let that sink in, you can go on holidays and still control your watering. You no longer have to get the neighbour to turn the controller on and off, or get your mum to stay so your garden doesn't die. That's got to be worth a lot of peace of mind.
Easy to Use App
For some reason Bruce was very excited about the whole thing. He even got me to set it up on my phone via the B.hyve App. I liked it immediately because I could take a photo of each zone and store that on the app on my phone. Now I have a photo of what each zone looks like, and it's easy to identify which zone I want to water.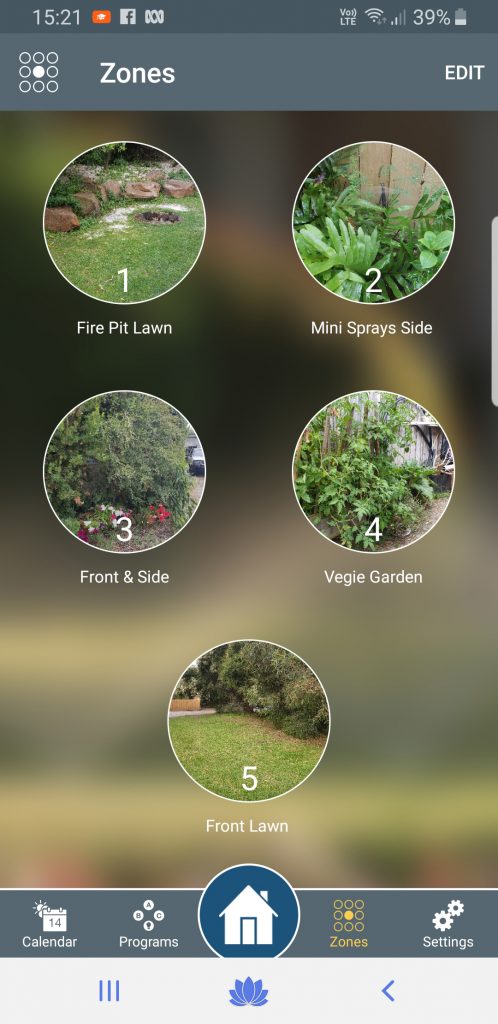 The other benefit is that you now have a handheld remote (your mobile phone), and you can manually turn on irrigation zones as you walk around.
We have one school principal who is already using it stealthily to turn the pop-up sprinklers on and off the school oval, to cool the students off on the hot days. The kids love it!
Smart Watering
The advanced feature of this Orbit B.hyve irrigation controller is Smart Watering. The software allows you to choose this option and will use the closest meteorological station to determine the best irrigation for your lawn and garden.
Even within Smart Watering you still have the option of tweaking the parameters. It has options to identify different soil types, different lawn or plant types, and so on. This feature allows you to avoid wasting water, by watering to the conditions.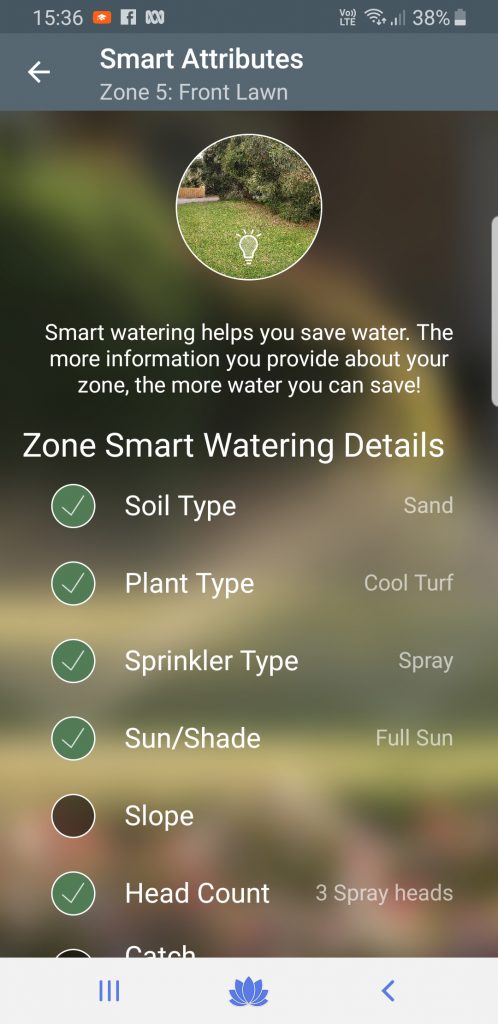 And best of all you can still walk up to the controller and use it like you usually do.
Rain Delay
There are many other things I like about this irrigation controller, such as the rain delay function. This will use the information from the weather station to delay watering. And I like the control you can have over your watering. So in our garden we have set most zones to smart watering, but one (the vegie garden) is manually operated. Just because we can.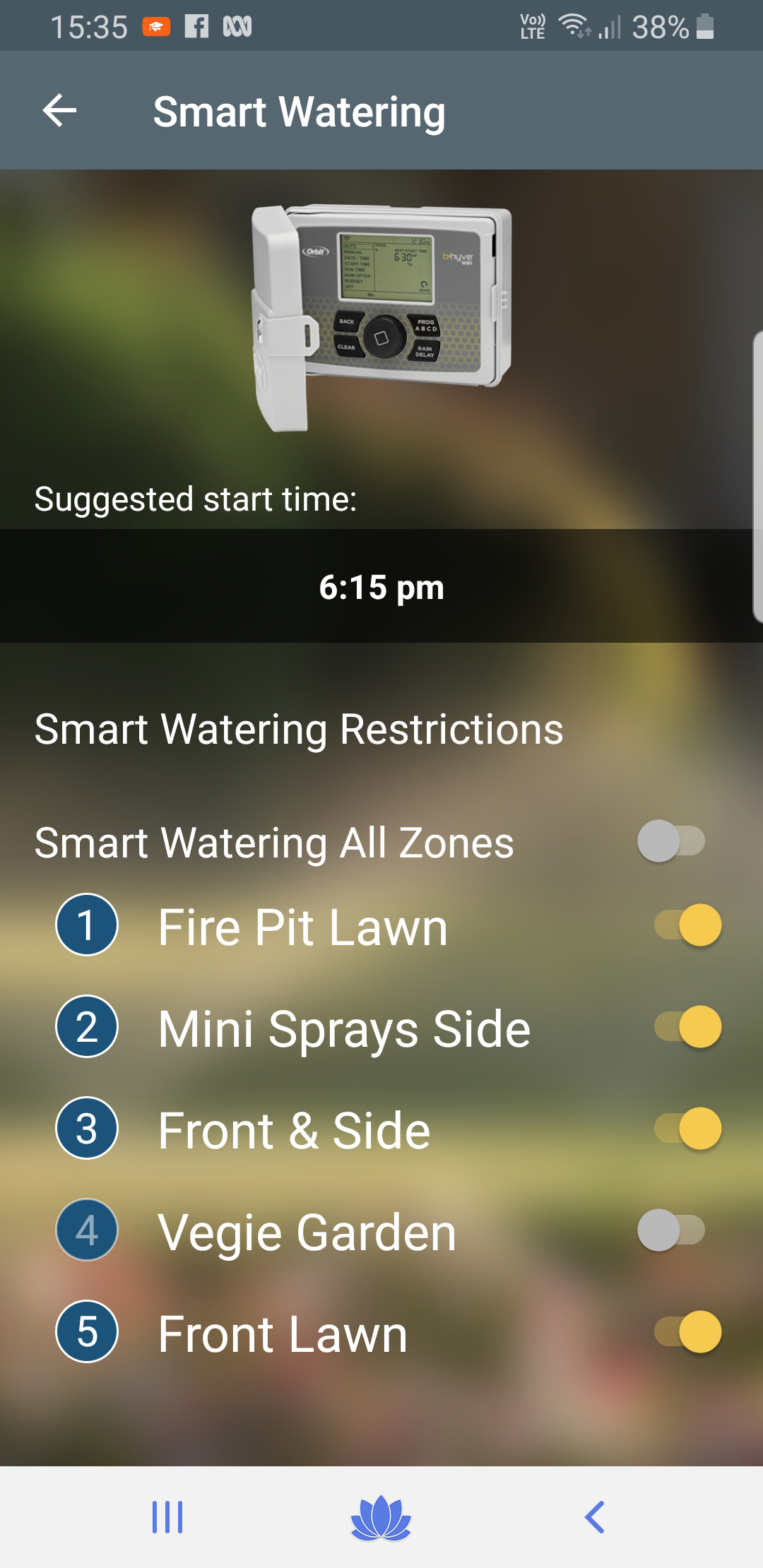 I also noticed there is a freeze warning notification, so that if watering is likely to damage your plants you can delay it. That's hard to imagine right now, when it's 43° in Melbourne - happily we're only in the 30's here, but still...
Anyway, I think the b.Hyve irrigation Controller is a winner. I found it easy to set up and use, and most importantly, I really like the app. It looks lovely (as you can see from my screenshots) 😊
We are confident that you will love this controller. We (Bruce) also can coach you on the setup, because sometimes these things can be overwhelming.
And if you are on the Bellarine Peninsula, we can also install it for you.
Please call for pricing.